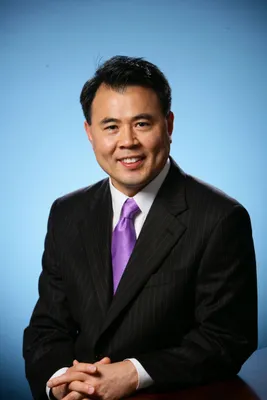 Dr. Kim is board certified in Otolaryngology and Head and Neck Surgery since June of 2001. After graduating from Northwestern University with honors, he received his Doctor of Medicine at SUNY Upstate Medical University in Syracuse, NY, where he was inducted into the prestigious Medical Honor Society, AOA, for his academic excellence. At the same institution, Dr. Kim successfully completed his surgical training in Otolaryngology- Head & Neck Surgery. The residency training involved the full gamut of Otolaryngology, Facial Plastic Surgery, Otology, General Otolaryngology, Pediatric Otolaryngology, Rhinology, and Laryngology. In addition, Dr Kim has publications in Otolaryngology for the Society for Neuroscience, Archives of Otolaryngology-Head and Neck Surgery, and the Korean Journal of Medical Association.
Dr Kim is a member of the American Medical Association, American Academy of Otolaryngology-Head & Neck Surgery, and American Academy of Facial Plastic and Reconstructive Surgery.
Dr Kim is affiliated with Bayshore Hospital in Holmdel and Raritan Bay Medical Center in Old Bridge.
Dr. Kim provides a full range of services in his specialty:
Facial Plastic and Reconstructive Surgery: cosmetic, functional, and reconstructive surgical treatment of abnormalities of the face and neck such as deviated septum, rhinoplasty (nose), face lift, cleft palate, drooping eyelids, hair loss.
Otology/Neurotology: diseases of the ear, including trauma (injury), cancer, and nerve pathway disorders, which affect hearing and balance such as common ear infections; swimmer's ear; hearing loss; ear, face, or neck pain; dizziness, ringing in the ears (tinnitus).
Pediatric Otolaryngology: diseases in children with special ENT problems including birth defects in the head and neck and developmental delays such as ear infection (otitis media), tonsil and adenoid infection, airway problems, Down's syndrome, asthma and allergy/sinus disease.
Head and Neck: cancerous and noncancerous tumors in the head and neck, including the thyroid and parathyroid such as lump in the neck or thyroid, cancer of the voice box.
Rhinology: disorders of the nose and sinuses such as sinus disorders, nose bleed, stuffy nose, loss of smell.
Laryngology: disorders of the throat, including voice and swallowing problems such as sore throats hoarseness, swallowing disorder, gastroesophageal reflux disease (GERD).
Allergy: treatment by medication of pollen, dust, mold, food, and other sensitivities that affect the ear, nose, and throat such as hay fever, seasonal and perennial rhinitis, chronic sinusitis, laryngitis, sore throat, otitis media, dizziness.